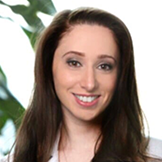 DR. SUSAN BARD, M.D.
Dermatologist
Susan Bard, M.D. is a board certified general and procedural dermatology specialist with the American Board of Dermatology and a fellow of the American College of Mohs Surgery.  As a top rated New York dermatologist, she provides treatment for a full range of dermatologic ailments, including acne, rosacea, eczema, psoriasis, and warts.
BOOK Appointment
5.0

★ ★ ★ ★ ★

Dr. Susan Bard was very professional and courteous during my visit.  She is an exceptional physician.

Manhattan Specialty Care in the Press

About Dermatologist Dr. Susan Bard, M.D.
Our New York City dermatology clinic is led by Dr. Susan Bard and her team of experienced skin doctors offering patients the most advanced treatments and care in dermatology and aesthetics, earning them respect and recognition from the patients across the country as well as internationally. You'll find us in Midtown and on the Upper East Side on Park Avenue.
Dr. Bard has been voted by her peers as a Castle Connolly Top Dermatologist as well as New York Super Doctors.
Education
Dr. Bard of Manhattan Dermatology in NYC is a native of New York City. She received her medical degree from the State University of New York – Downstate, where she graduated top of her class and was elected to the prestigious national medical honor society, Alpha Omega Alpha.
Following medical school, she completed an internship in internal medicine at The Mount Sinai Hospital in New York City and cutaneous surgery residency at the University of Miami, where she received extensive training in medical, pediatric, cosmetic, and surgical dermatology.
Clinical Research in Dermatology
Dr. Susan Bard has actively participated in research projects at Beth Israel Deaconess Medical Center/Harvard Medical School and has had many publications in peer-reviewed journals. She continues to be updated on the latest in diagnostic and treatment for her patients.
Dr. Susan Bard enjoys traveling and meeting new people and enjoys communicating with people of all backgrounds. She looks forward to meeting you!
Leading dermatologist and mohs specialist Dr. Bard is a worldwide renowned expert in Mohs micrographic surgery. Currently, Mohs micrographic surgery is the most effective technique for treating many basal cell carcinomas (BCCs) and squamous cell carcinomas (SCCs), the most common types of skin cancer.
Internationally Recognized New York Dermatologist
Dr. Bard is among the best-rated dermatologists in NYC, book author, and contributor to multiple industry top Dermatology citations.
Dr. Bard has presented at several national conferences and has written numerous book chapters and articles published in many prominent peer-reviewed journals, including:
Her professional interests include Mohs micrographic surgery, as well as cosmetic and laser procedures. Dr. Bard has recently authored a textbook entitled "The Laser Treatment of Vascular Lesions." Renowned specialists in laser medicine, Mohs doctors, including Dr. Bard, have contributed their expertise, incorporating current evidence-based literature and their own personal treatment recommendations to a variety of both vascular and nonvascular lesions.
Dr. Bard has a unique ability to set her patients at ease. Her warmth, compassion, and delicate touch make her an ideal physician and surgeon for even the youngest or most apprehensive patient.
As Dermatologist in NYC, I want each of my patients to experience individualized care and to feel comfortable expressing how they feel to me.
Dr. Bard is licensed to practice medicine in the states:
New York
New Jersey
Florida
Specializing in the field of Dermatology, Dr. Bard is prepared to care for patients with various skin, nail, and hair disorders, including acne, eczema, psoriasis, warts, and skin cancer, among many others. Dr. Bard is working with a multidisciplinary team of doctors and other dermatologists to evaluate your condition and recommend the best course of treatment.
Professional Memberships
American Board of Dermatology
American Academy of Dermatology
American College of Mohs Surgery
American Society for Laser Medicine and Surgery
American Society for Dermatologic Surgery
Hospital Affiliations
Dr. Bard is affiliated with the best-performing hospitals (according to U.S. News & World Report's "Best Hospitals 2020" guidebook) among 4500 hospitals in the country, offering the very best care a dermatologist can provide in Midtown, NY and Upper East Side, New York to every patient.
New York Presbyterian Hospital Weill Cornell Medical Center
The Mount Sinai Hospital
Northwell Health North Shore LIJ
Publications
Dr. Bard is known as a dermatology specialist and a book author. Her work has been published in various scientific journals and recognized by New York City dermatologists and other Mohs doctors in the country for research and development.
Dr. Bard has won respect and affection of many patients for her extensive knowledge, attention to detail, warm and caring manner.
For more information or to schedule an appointment with one of the best dermatologists, Dr. Bard of Manhattan Dermatology Specialists, please contact our Manhattan office. We are now accepting patients in all dermatology New York City locations, including Midtown, Union Square Chelsea, and the Upper East Side. She looks forward to meeting you!
Manhattan Dermatology Locations:
Manhattan Dermatology

(Upper East Side)
983 Park Ave, Ste 1D1, NY 10028


(212) 427-8750
Manhattan Dermatology

(Midtown)
56 W 45th St, Ste 819, NY 10036


(212) 889-2402
Manhattan Dermatology

(Union Square)
55 W 17th St, Ste 103, NY 10011


(212) 378-9984