See what our patients say…
Manhattan Dermatology Specialists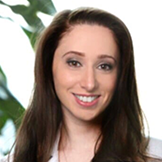 Dr. Susan Bard
Dr.Bard is a highly rated, top dermatologist in Manhattan. She has been voted by her peers to be included in the list of Castle Connolly Top Doctors and NY SuperDoctors. Dr. Susan Bard provides treatment for a full range of dermatologic ailments and cosmetic procedures. Dr. Bard provides highly personalized and comprehensive care and is updated with the latest medical advances. Her philosophy regarding the doctor/patient relationship is based on trust and have earned her one of the most respected reputations in NYC.
Book Now
Manhattan specialty care in the Press

Manhattan Dermatology Specialists always appreciates feedback from our valued patients. We encourage you to leave your feedback on Google (Midtown, Union Square, Upper East Side), HealthGrades, Facebook or simply use the form below to leave your honest review. We value your feedback. Please read what others are saying about our dermatology in Midtown, Manhattan and on Upper East Side, NYC.
5.0 ★ ★ ★ ★ ★
Source | Google
Highly recommend

Highly recommend to visit and get checked out the process was smooth and doctor has a lot of knowledge on the subject.
5.0 ★ ★ ★ ★ ★
Source | Google
Excellent service!

Excellent service! Workers were very friendly and were happy to help. the clinic's Dermatologist definitely has the patient's best interest in mind.
5.0 ★ ★ ★ ★ ★
Source | Google
Rock star

Susan Bard is a rock star. Fast, efficient, knowledgeable and a sympatico vision of approach to medicine — at least in the narrow scope of what we discussed.
5.0 ★ ★ ★ ★ ★
Source | Google
Dr. Bard is great!

Dr. Bard is great! I came to her for an issue I've been having for over a year and she's the first doctor who made me feel like this problem is solvable, and asked for me to come back in a month. I am very happy and look forward to seeing her again!
5.0 ★ ★ ★ ★ ★
Source | Google
Intelligent and knowledgeable

Dr Bard is intelligent and knowledgeable. She makes me feel comfortable and I am confident of her diagnosis and treatment. She is highly skilled and have had great results.
5.0 ★ ★ ★ ★ ★
Source | ZocDoc
She is thoughtful

Always an amazing experience with Dr Bard! She is thoughtful in her approach and takes her time to answer any questions. I was nervous about having a new procedure with her, she made sure I was comfortable and her work is perfection.
5.0 ★ ★ ★ ★ ★
Source | Google
Helpful, kind, and efficient

Dr. Bard is helpful, kind, and efficient. As is the staff. I've never waited long or had any issues with scheduling or follow ups.
5.0 ★ ★ ★ ★ ★
Source | ZocDoc
Very knowledgable

Susan Bard was very professional and very knowledgable right off the bat. I highly recommend her and her team
5.0 ★ ★ ★ ★ ★
Source | Google
Incredibly thorough

She was great! Incredibly thorough, thoughtful, and gave great explanations for causes of discomfort and ways to relieve issues!
5.0 ★ ★ ★ ★ ★
Source | Google
Very efficient

Very efficient and kind bedside manor. It was my first time getting a skin checkup and I felt totally at ease.
5.0 ★ ★ ★ ★ ★
Source | Google
Very knowledgeable

Dr. Bard is very knowledgeable and helpful. She was able to identify all the issues right away and recommend treatment.
5.0 ★ ★ ★ ★ ★
Source | Google
Informed and professional

Very courteous, informed and professional staff. I continue to have a great experience with the staff at this location.
5.0 ★ ★ ★ ★ ★
Source | Google
Super thorough

Went for a mole check after 5 years of not going and way too much sun exposure. Dr Bard was super thorough, informed and talked me through the mole removal process with great care. Very happy I found her!
5.0 ★ ★ ★ ★ ★
Source | Google
Excellent service

Excellent service and treatment. Doctor explains well what are the best solutions for my situation. I would like to recommend to my friends who have problems.
5.0 ★ ★ ★ ★ ★
Source | Google
Excellent service

Amazing amazing outstanding experience! Highly skilled, honest, and a very personable and friendly person. Highly professional.
5.0 ★ ★ ★ ★ ★
Source | Google
Excellent

My visit was amazing! I am so picky with doctors and she was just EXCELLENT! I strongly suggest!
5.0 ★ ★ ★ ★ ★
Source | Google
Extremely pleasant

Always prompt. Very little wait after appointment time. Staff is extremely pleasant and Dr. Bard is very knowledgeable and polite with a great bedside manner.
It is difficult to find a great Doctor in NYC. Our  Dermatology specialists at Manhattan Dermatology offer comprehensive dermatology for men and women of all ages. Our best in class dermatology doctors in Manhattan provides a full range of health care and preventative services, from annual check-ups to treatment of STDs and cancer screening. Our state of the art Dermatologist NYC facility is equipped with the latest diagnostic equipment.
Our doctors are some of the best NYC Dermatologists and are expert general practitioners. Our top cosmetic dermatologists in Manhattan are deeply committed to the well-being of our patients. Doctors working at Manhattan Dermatologist take a thorough and individualized approach to ensure an accurate diagnosis and treatment plan is formulated.
We have convenient locations in the heart of New York City in Union Square/Chelsea, Midtown and the Upper East Side. Our goal is to deliver truly exceptional and highly personalized care right in your neighborhood. We look forward to meeting you!
Dermatologists FAQ
Below you will find the most commonly asked questions about dermatologists:
When Should I See a Dermatologist?
Your skin typically takes a lot of hits as it the largest organ in your body. In addition to that, your skin protects you from germs, repels water, and covers your blood vessels, organs and nerves. If you experience at least one of the following issues, you should consider visiting a dermal specialist: stubborn acne, itchy hives or rashes that do not go away, a mole or patch of skin that has changed, scars from acne, blemishes or cuts and scrapes, persistent skin irritation, hair loss, nail disorders, ingrown nails.
What Does a Dermatologist Do?
A dermatologist is a doctor who has special expertise in treating skin, nail, hair, and mucous membrane diseases and disorders. Moreover, best dermatology specialists can also manage cosmetic issues, helping to revitalize the appearance of the skin, nails, and hair.
Can I See a Dermatologist Without a Referral?
Yes, it is possible to visit a dermatologist without a referral. There is no need to receive a referral to visit a dermatologist, thus, it is not obligatory to see another doctor first. However, keep in mind that your insurance might require a referral to pay for the visit.
What Do Dermatologists Do on the First Visit?
During your initial consultation with a dermal specialist, you will provide information a specialist requires for the purpose of preparing your skin care plan. Your first visit will start with a full medical history. A dermatologist will ask you questions about your health concerns and medications that might affect your skin. Then, the issue that brought you to the appointment will be assessed. Your skin specialist will conduct a full-body skin check to identify signs of other skin conditions. Depending on the results of the examination, your dermal specialist will propose a plan of action.
How to Find the Best Dermatologist in NYC?
It is extremely important to find a dermal specialist who is board-certified and has extensive knowledge of underlying disease processes. He/she should also be up-to-date on the latest therapies, offering patients top of the line care.
Do you have questions? Would like to schedule an appointment with the Best Rated Dermatologist in Midtown NYC, please contact our office.
DISCLAIMER:

PLEASE READ CAREFULLY
The information on this website is to provide general information. The information on this website does NOT reflect definitive medical advice and self diagnoses should not be made based on information obtained online. It is important to consult a physician for a consultation and examination regarding ANY and ALL symptoms or signs you may be having. An accurate diagnosis and treatment plan should only be made by your physician in order to exclude a serious condition.